---
---
Tractors Parts for
McCormick-Deering Tractors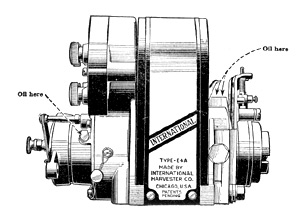 McCormick-Deering.Com
focuses primarily on antique tractors and in our initial launch of this website, parts availability and information is generally good. As we grow we hope to compile and make available links to suppliers of NOS and quality reproduction parts. We also hope to offer our own selection of parts, reprinted manuals, tractor gray paint, and other items of memorabilia and interest.
We would like to begin developing the Parts section by soliciting your input. We would like to provide contact information, links, pictures, and recommendations for your favorite parts suppliers here.

Please contact us at the email link below if you have parts to sell or if you would like to recommend a supplier.
McCormick-Deering
Original Equipment Parts
No data available at this time. Check back soon.